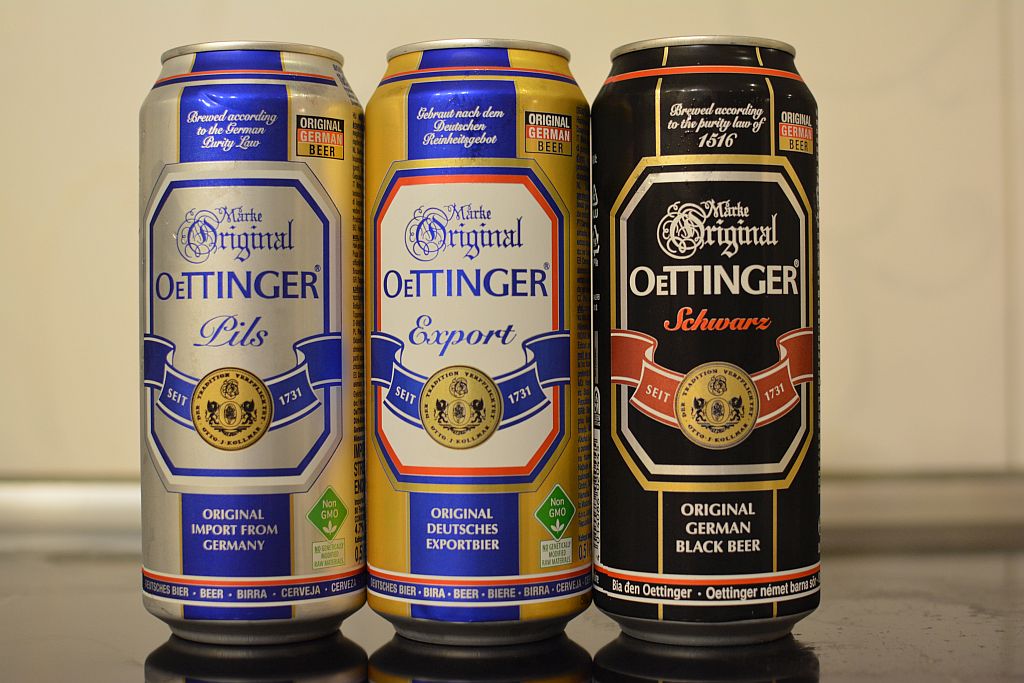 I don't think OeTTinger brand beer needs much introduction. For a long time, the Moscow Brewing Company produced OeTTinger under license and in general, they were strategic partners. But, something went wrong and of the whole lineup, at the moment, there is only wheat.
Also, beer from OeTTinger can often be found under the brand of inexpensive private labels that flood our chain stores.
Oettinger, is one of the best selling brands of beer in Germany. This is primarily due to its low price. The company itself explains this by the fact that it does not spend money on marketing. Nevertheless, it is "thanks" to the low price that this beer won the image of a "bum" beer. Recently, the concern has been taking various actions to get away from this stigma. I do not know whether it succeeded?
Oettinger Pils (Germany, Gotha) – 4.7/10.2 One of the first that MPC started brewing. Clean, smooth, with malt flavor and very little bitterness. One might rather call it a euro lager than a pilsner. Just a beer to wash down dinner. C grade.
Oettinger Export (Germany, Gotha) – 5.4/12.2 A denser, and therefore more full-bodied beer. Otherwise just as simple – malty, light hops. Also a "C" grade.
Oettinger Schwarzbier (Germany, Gotha) – 4.9/11.2 And this beer, I would recommend to pay attention. Especially those who like schwarzbier. Not Köstritzer of course, but still, very good! As this style is supposed to be, good tones of burnt, coffee, some figs. At the same time, dry and drinkable, even in this heat, which is now on the street. Grade "B".
All of the beers were purchased at the YES supermarket. There was also a Weitzen, but I don't think there's much difference (if any difference at all) with the licensed one. That's why I didn't buy it.
Summary
Reviewer
Review Date
Александр Иджон
Author Rating