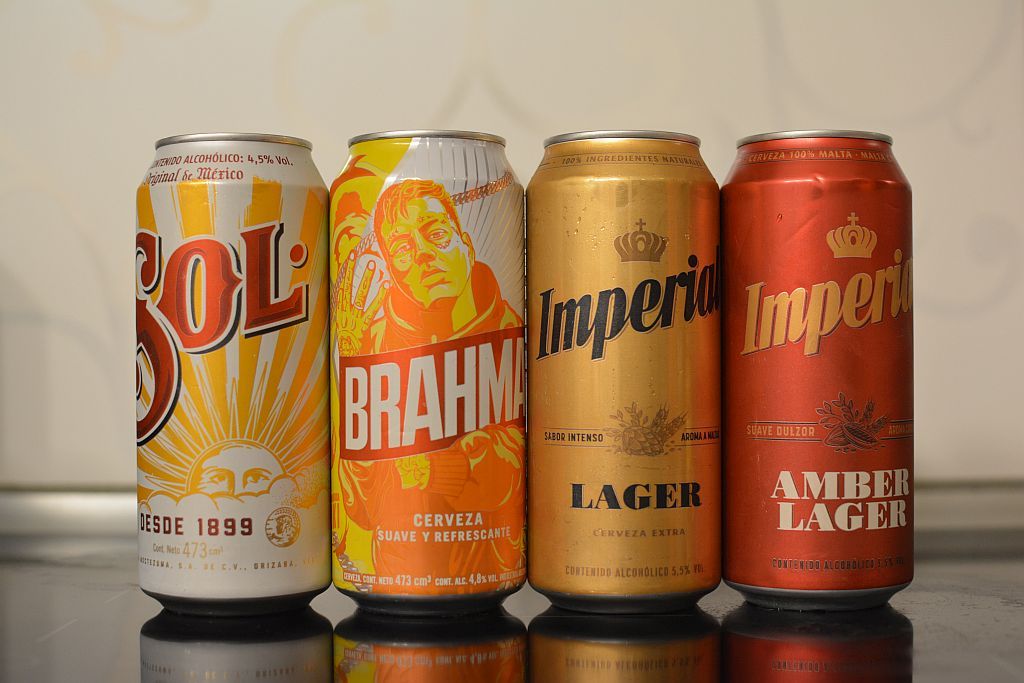 The other day, an old friend of mine did me an interesting favor – a beer from Argentina. He asked his friends living in that country to bring some local beer and they certainly did their best :) . Don't rush to write in the comments that Sol and Brahma are not Argentine beers. Yes, the brands are not local, but the beers are brewed under license at Compañía Industrial Cervecera S.A.
Apart from the one on the photo, we also brought Quilmes beer, but we'll talk about it tomorrow. Thanks a lot to Dima and his friends, but it was painful to watch the video of them getting the beer in the store, passing by a local craft beer :) But, still – no beers from Argentina on the blog yet, so a masmarket will do just fine too.
Sol (Argentina, Buenos Aires) – 4.5% alcohol. The famous Mexican water produced under license. I bow before the skill of the brewers! Taste is difficult to describe, it simply does not exist. It's really hard to brew this kind of beer.
Have you ever tried a BUD beer? Sol is even more tasteless, but how could it be? No aroma, no aftertaste. There's just a slight malt and a little corniness. That's it. Drink to quench your thirst on the beach. Rated C-.
Brahma (Argentina, Buenos Aires) – 4.8% alcohol. This is a Brazilian brand. At one time it was also brewed under license in Russia. Once a Brazilian, who had never left his country before, came to visit us and the first thing he saw in a Moscow store was a Brahma fridge. He was surprised.
I don't remember what Russian Brahma tasted like anymore. Probably the same as this one. A regular Eurolager, flavorless, with a slight malt flavor. Clean and empty. Rated "C".
Imperial Lager (Argentina, Buenos Aires) – 5.5% alk. And this is already a local brand that sponsors the Argentine national equestrian polo team. There are both IPA and APA and stout in the lineup, but we settle for lagers. It's also all clean, malty, but you can already feel a pinch of hops. Rough, but at least something. At 5.5% strength you can feel some alcoholic notes in the beer, but this is rather a combination of flavors than the alcohol itself. Rated "C-".
Imperial Amber Lager (Argentina, Buenos Aires) – 5.5% alk. and for some reason on the can says that IBU 18. Bitterness is not a significant indicator for amber lagers. Against the background of the above, it looks good. The aroma (it's there!) is berry and caramel. The taste is full, but not sugary. In the aftertaste a little hop and all the same red berries. Rated C+.
Summary
Reviewer
Review Date
Александр Иджон
Author Rating