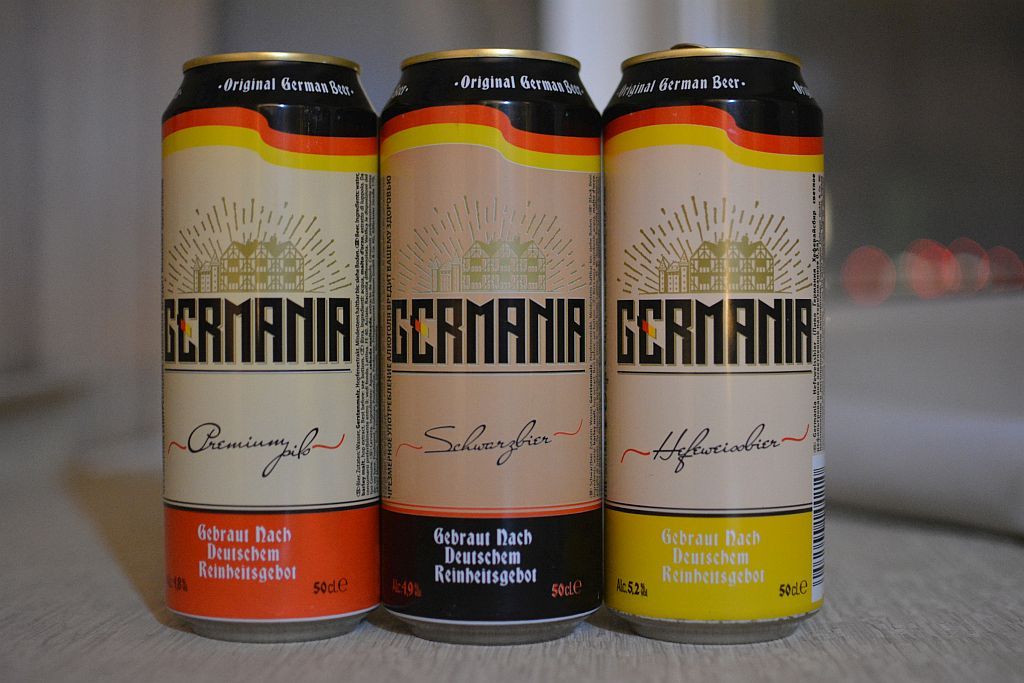 The Germania beer that appeared in the Red and White store chain is not one of the many STMs that have filled the Russian market, as it may at first seem. The Germania brand, although brewed at the Eichbaum brewery, which is known as a producer of many private brands for various chains in different countries, has been produced for quite a long time.
Originally, the symbol of this beer was the image of the monument "Great Germany", which is located in the town of Rüdesheim on the banks of the Rhine. I was drinking this beer back in the early 2000s. What didn't please the monument and why they put the image of a half-timbered house on the can is not very clear. However, half-timbered houses, too, one of the attractions of Rüdesheim. The advertising slogan for the beer is "Es könnte kaum deutscher sein…" (It could hardly be more German).
Germania Premium Pils (Mannheim, Germany) – 4,8/10,7 Aroma is sulfurous, as German pils should be. The taste is malty, but a little hollow. In the aftertaste also has sulfurous notes and a noticeable grassy hop. Overall, quite normal pils, although a bit flat in my opinion. Rated C+.
Germania Hefeweissbier (Germany, Mannheim) – 5.2/11.8 Weizen pleased! Distinct banana, both in flavor and aftertaste. Cloves are not much, but it is felt. Well balanced. Rated "B-".
Germania Schwarzbier (Germany, Mannheim) – 4.9/11.3 Also a good Schwarzbier. Smooth, balanced. Burn can be felt, but the taste is soft, a little creamy. Grade "B-".
Оценка
Дата
Пиво
Рейтинг