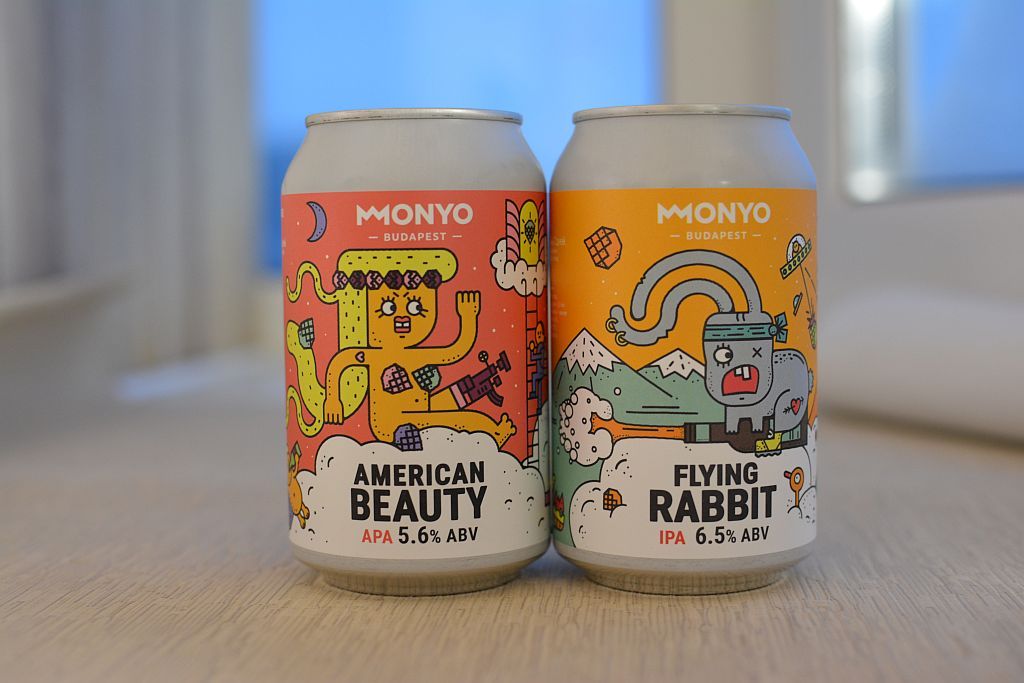 For most consumers in Russia, the phrase "Hungarian Kraft" sounds a little strange. However, it exists and it has already made a stir when it burst onto the Russian market. No, it is not from the series of "long-awaited release" or "beer which everybody has been waiting for so long", as marketing experts from Kraft breweries like to abuse it. Hungarian craft in the form of Monyo Brewery just showed up and just surprised.
Monyo beer made a particular stir in Kirov. The "Vyatka Beer Club" is running around "Magnit" stores (and this is the chain where it is sold) and sweeping Monyo off the shelves at a price of 80 rubles. And not all Magnit stores have it. I think the category manager at Magnit is wondering why Kirov and what is going on there! I am sure that this beer is not the best-selling product and in some stores it can just stand idly still (Magnit is not a network for burghers).
So, what kind of brewery is Monyo? Founded in 2014 by Payne Adam and Nemeth Anti. Payne Adam was unhappy with the quality of the craft beer he was selling at Monyo Bar and decided to start making it himself. He started looking for a man who could brew him a beer that would meet his needs. That man was Nemeth Antti, one of the first Hungarian homebrewers, who later became a contract brewer.
Investing all their money, Paine and Namet built the Monyo brewery. The brewery expanded and now employs 13 people. The brewery's motto is "We're serious about brewing. The rest is fun!"
Monyo American Beauty (Hungary, Budapest) – 5.6/Aroma is citrusy, bright. The taste is clean, malty, sparkling. In the aftertaste candy and a little lime. Excellent, smooth, refreshing APA. A- rating.
Monyo Flying Rabbit (Hungary, Budapest) – 6.5 / Aroma fruity, moderate. The taste is full, sweet, caramel and malt. In the aftertaste fruit, a little grass and pine resin. Bitterness is noticeable, but not overwhelming. Good balance throughout. Rating "A".
Now I understand "Vyatka Beer Club" – a great beer! 80 rubles for a 0.33 can is not a bit pathetic. It's a pity I don't have a Magnit near my house. I'll have to make a special trip to look for it, like the Kirov people. I'll definitely buy more!
Оценка
Дата
Пиво
Рейтинг