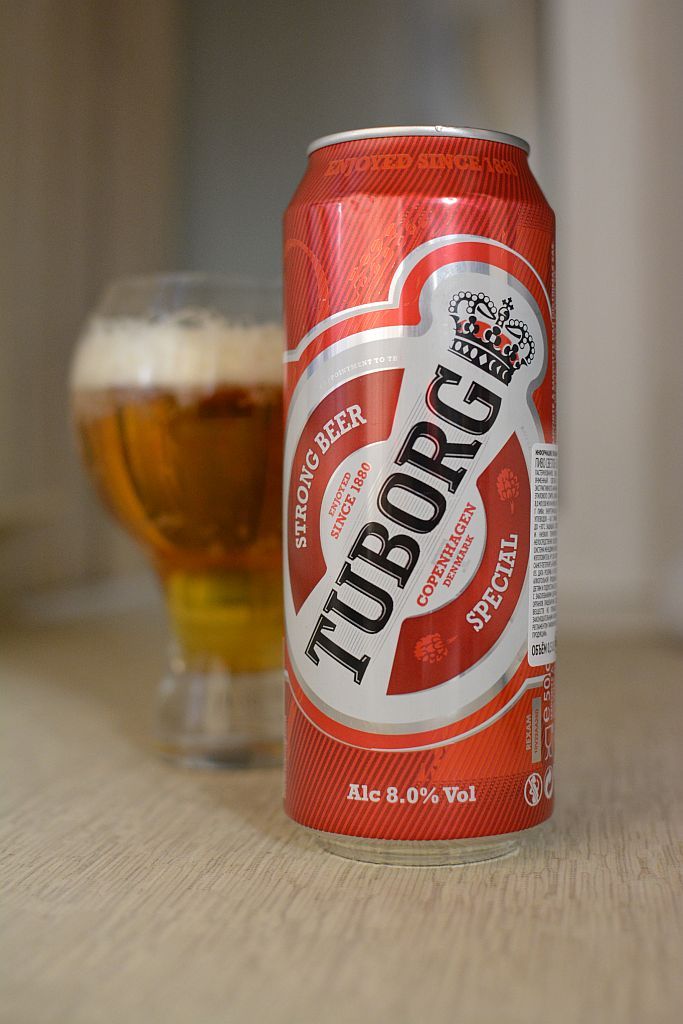 Carlsberg keeps on giving out new versions of Tuborg. Not so long ago I wrote about Tuborg Gold Unfiltered, and now we have Tuborg Special – a strong lager (strong beer). The red can attracts attention on the shelf. Truth be told, I haven't seen it on sale, but I bought it in a small "Gradusy" sieve.
It may seem that the white label on the can says about the foreign origin of the beer, but no! It is brewed on the Baltic in St. Petersburg. So why the extra sticker? It seems that this is a marketing ploy (a shade of imports). The information on the sticker is in Russian, which is not on the can (only English is written on the can).
Probably a mistake (they didn't print the information in Russian on the sticker). But I doubt that a company like Baltika can make such a gross mistake. That's why I am inclined towards the first option: a marketing trick.
Tuborg Special (Russia, St. Petersburg) – 8/16.9 Aroma lemonade, sweet. Taste empty, also lemonade. In the aftertaste caramel and quite a lot of alcohol. Plus on top of all this lies a small but rough hop. It's very hard to drink.
As is often the case with big breweries, the strong lager turns out completely ejected and therefore very alcoholic, coarse. Even if we consider Tuborg Special in terms of this particular style, it is still very bad. And in comparison with the same Motor – it is heaven and earth. Rated "D+".
Оценка
Дата
Пиво
Рейтинг