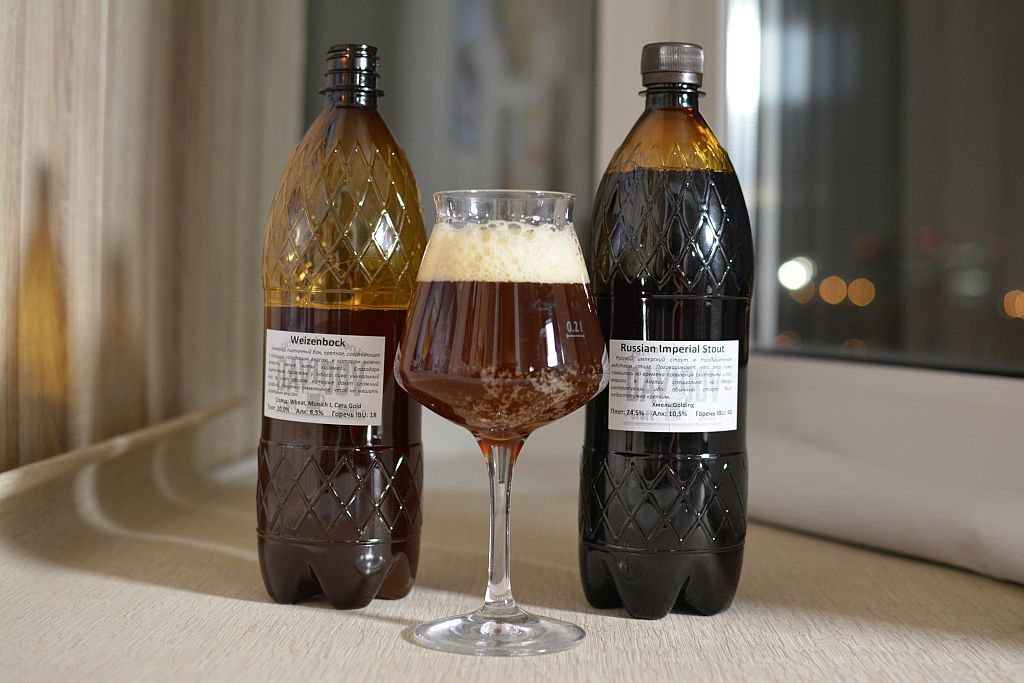 На прошлой неделе привезли мне несколько зимних новинок от серпуховской пивоварни Davidov. Об этом пиве я неоднократно писал и на Ютубе есть
a clip of me and Pasha Egorov sampling Davidov in their signature bar. The brewery is very small and beers rarely go out of town (or out of the bar). This time, they sent me Winter, a new version of Weizenbock and RIS. I drank the Winter one and forgot to take a picture, so there are only two beers in the photo.
Winter (Russia, Moscow region, Serpukhov) – 5/14 Aroma and aftertaste immediately refer to a Christmas gingerbread. Despite the rather low density, the spices in this beer do not overshadow the good caramel base. And again – because of the density, it drinks very well. Yes, some people want a "Christmas" comparable to the imperial stout, but there's a matter of taste. I really liked the Winter one for its drinkability. Rated B+.
Weizenbock 8,5 (Russia, Moscow region, Serpukhov) – 8,5/20 Raised the density to 20%, and the alcohol to 8.5. I would already call it doppelweizenbock. Unlike the basic version, there is less banana. More accurately, the banana has gone to "dried banana." Caramel, some bread. In any case, it feels like it is a Vicenza. Powerful, hearty. The alcohol is well hidden. Rated B+.
Russian Imperial Stout (Russia, Moscow region, Serpukhov) – 10,5/24,5 Aroma: coffee and cream. Taste soft, also creamy, a little sweet (but not dry). Burnt, bitter chocolate in the aftertaste. Excellent imperez. No more, no less. A warming burn in the aftertaste, but the alcohol itself does not stick out. It's a great imperez! A Rating.
Оценка
Дата
Пиво
Davidov Russian Imperial Stout beer
Рейтинг