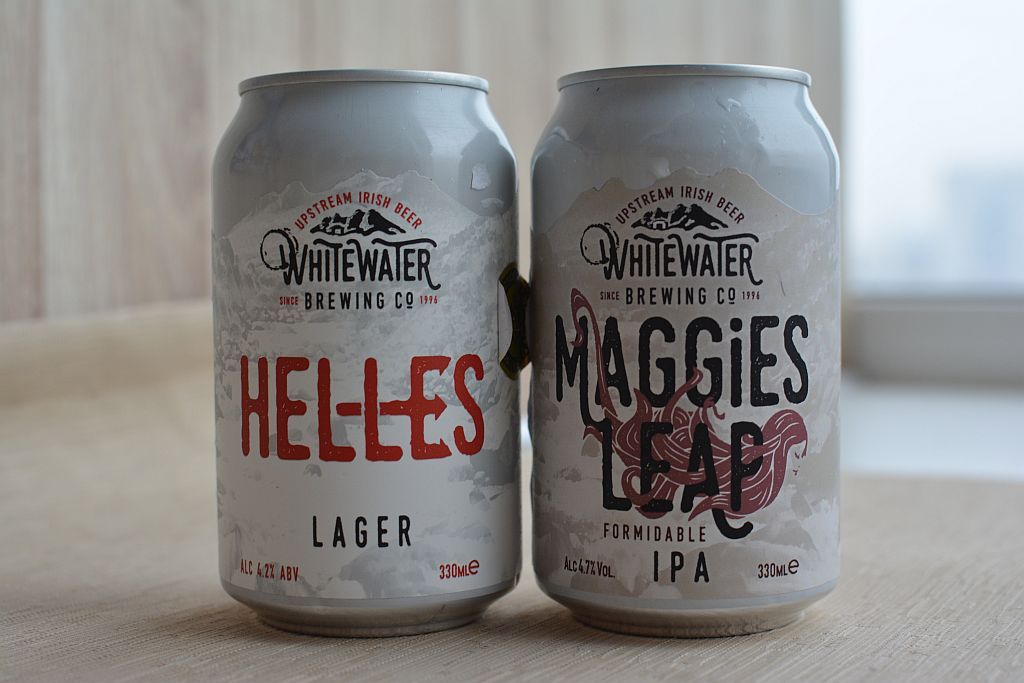 Beer from Great Britain has practically disappeared from our shelves, but Whitewater Brewery apparently continues to supply. It should be noted that the chain "Rest," where this beer was purchased, has its own imports. Perhaps that explains it. The Helles Lager is fresh – bottled on January 09, 2023.
Whitewater Brewery was founded in 1996 in Northern Ireland. It began as a very small, home brewery with a volume of 800 liters per month. In 2016 we received permission to build a new brewery and now it is quite a modern brewery of medium, by English standards, volume.
Whitewater Helles Lager (UK, Caswellan) – 4,2/10,25 Aroma of malt, grain, a little bread. The taste is soft, light. In the aftertaste a little floral, but very little. Yes, hella. Soft and tart. Lacks the "floral" and full-bodied. Rated "C +".
Maggie's Leap (UK, Caswellan) – 4.7/12 Sessional IPA. Aroma of citrus and light tropical flavors. The flavor, like the chel, is mild, but quite dry. There is a little bit of candy. In the aftertaste is not strong, but noticeable and long bitterness and all the same citrus notes (lime, grapefruit). Very good session! All balanced, all in place. Rated B+.
Оценка
Дата
Пиво
Рейтинг