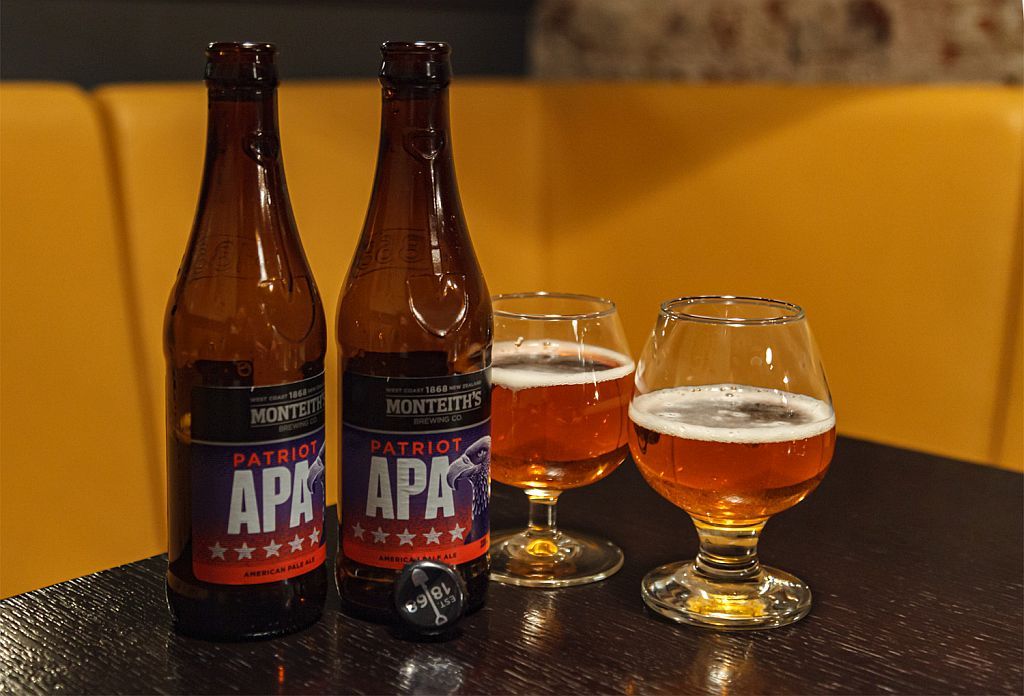 Just like in the good old days – bringing beer in suitcases. Yesterday, an old friend of mine, Michael, brought New Zealand's Patriot APA from Monteith's Brewing for a tasting. Located in Greymouth on the West Coast of the South Island, Monteith's Brewery is awarded the Qualmark Gold, which New Zealand grants to businesses for tourism development.
Patriot APA (New Zealand, Greymouth) – 5% alk. The aroma is bright, but mild. Pineapple, some herringbone, light citrus. The taste is also soft, enveloping, malty. In the aftertaste all the same recognizable New Zealand hops, with a slight earthy tone. Very pleasant, smooth, aromatic APA, with a well-defined emphasis on local hops. Rated A-.
Photo stolen from Pasha Egorov.
Оценка
Дата
Пиво
Рейтинг