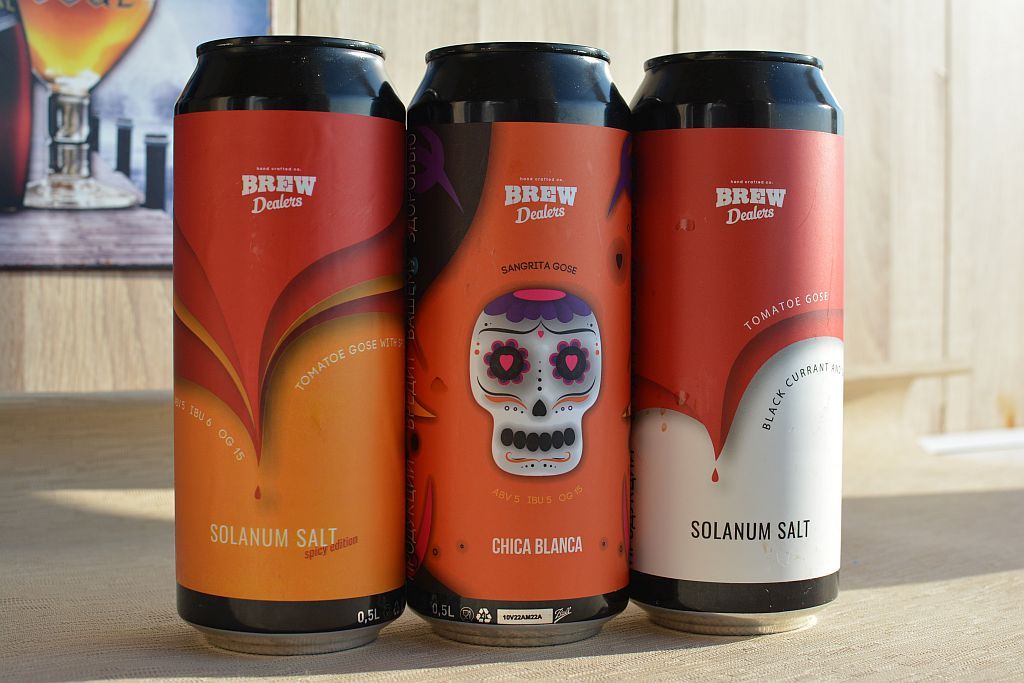 Today's post, as many have already realized, will be without grades. In case anyone doesn't know, I don't rate tomato gose, because I don't understand how to rate this beer and generally tend to think that "tomato drinks" are closer to cocktails than to the beer itself. However, I don't deny their right to exist and find many of them quite tasty drinks. And I myself have sinned – I have a tomato gose ID Jons. But today we're talking about Brew Dealers.
Last week, Pavel Egorov and I visited this brewery and tasted their beers (not just tomato ones). But it was the tomato beers that caused a surprise. No, it's not a "soupy theme," it's just an unusual combination of flavors, which is what I'm talking about in the YouTube video.
Solanum Salt Spicy Edition (Russia, Ryazan region, Rybnoye) – 5/15 This is a "basic" tomato, spicy, with spices. But the combination of spices gave an unusual strawberry flavor and aftertaste. Noted this at the brewery, but wrote it off as self-inflicted from the pinkish color of the beer poured from the forfas. Tried it at home – all true, strawberry!
Brew Dealers Chica Blanca (Russia, Ryazan region, Rybnoye) – 5/15 Tomato gose based on the Mexican non-alcoholic drink sangrita. Sangrita (can be translated as "blood") is drunk with tequila. Tomatoes, orange juice and lime. It all feels good here. The combination of tomato and orange juice is quite fun and interesting. The lime balances everything out.
Solanum Salt Black Currant And Garlic (Russia, Ryazan region, Rybnoye) – 5/15 The most unusual combination of flavors – tomatoes, black currant and garlic! Worth a try, at least out of interest. As with sangrita, all the ingredients are prominent, all in their place. From the "buy and surprise your friends" series.