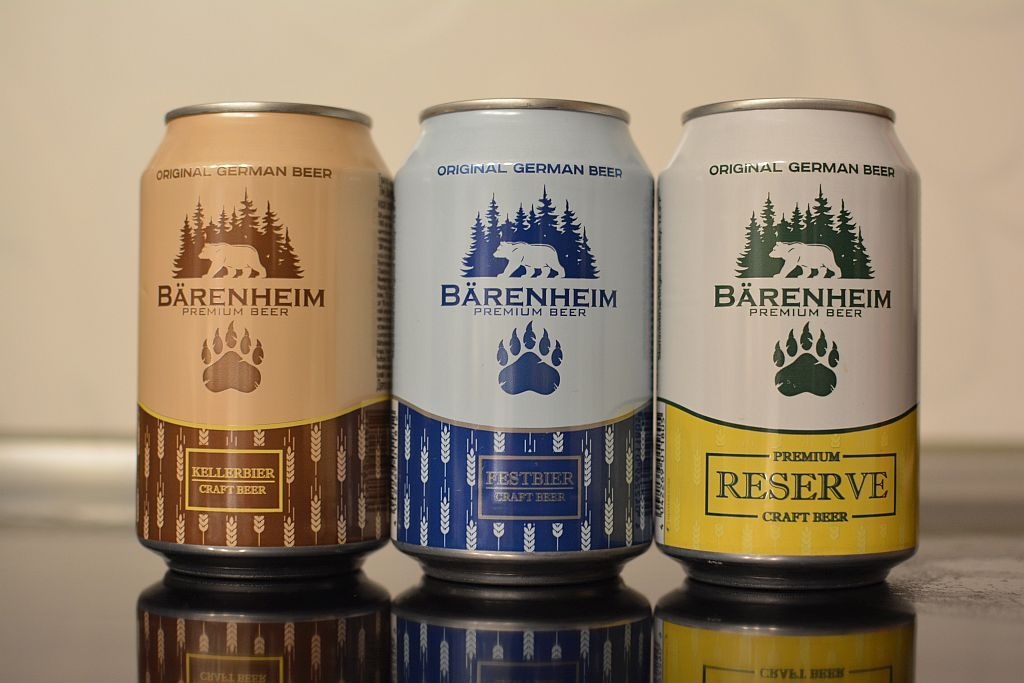 Only a lazy beer blogger hasn't written about a new beer in the Red and White network – the German Bärenheim from Frankfurter Brauhaus. And that lazy beer blogger is me. We don't have a CB in our village, and I didn't want to go out to get one on purpose. Especially since it's not a fact that this particular store has the entire line of this beer. And so it turned out. Out of four styles, we had only three – Kellerbier, Festbier and Reserve.
Frankfurter Brauhaus is known in our market for its Frankfurter brand. Not to say that it is a great beer, but compared to Eichbaum it is a bit more interesting (if you do not take Eichbaum "monkey" series). I like Frankfurter Pils as an ordinary table beer. No frills, but quite in style.
Again, unlike the Eichbaum, the 0.3 Bärenheim range is four traditional pils. Some of them clearly repeat the Frankfurter. Bärenheim Festbier is clearly Frankfurter Festbier, and Reserve is Premium-Export.
Bärenheim Kellerbier (Germany, Frankfurt/Oder) – 4,8/11,4 Aroma of freshly ground malt. The taste is soft and clean. In the aftertaste light hop and very slight sulfur content. Perhaps not enough yeast for kellerbier, but overall, a very pleasant and drinkable lager – clean, but not empty. Rated B-.
Bärenheim Festbier (Germany, Frankfurt am Oder) – 6/13.8 Aroma of malt, slightly caramel. The taste is soft, clean, grain. In the aftertaste a little caramel, meadow and a slight tartness. 6% alcohol is not felt at all. Rating "B".
Barenheim Reserve (Germany, Frankfurt on Oder) – 5.3/12.5 Aroma of malt. The taste is dry, but as with the keller – a bit understrength, which would call it a reference representative of the style. A little empty. Also would be a little more hop too. Rated "C +".
As you can see this is not a bad beer. The price for a 0.33 can is almost 60 rubles, compared to 55 "monkeys". But I think this is the price to aim for in the future. Hop Rider is contracted back "then", and Bärenheim new supplies at the new rate and with new conditions. I'm sure that the rest of the low-cost imports will also be close to this price in some time.
Оценка
Дата
Пиво
Рейтинг