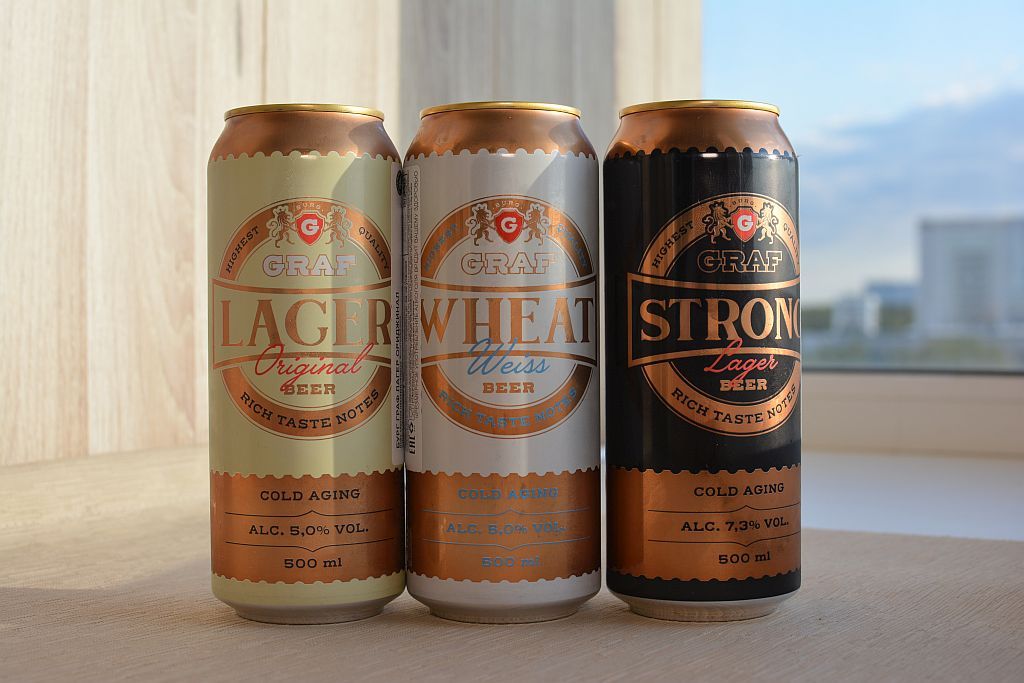 I don't know if it's new or not (I think I've seen it before), but I've never tried Burg Graf before. It is sold in the "Rest" chain for between 82 and 99 rubles. Listed as being made in the Czech Republic (a certain KAIZER BH s.r.o.), but the address, where the alleged brewery is located, points to an ordinary office building in Prague. It's not the first time I've noticed such stunts from importers.
I have my suspicions that such beer is not produced in the Czech Republic at all, but somewhere in Lithuania. I don't know how possible this is under EU law, but I think it works for imports. Otherwise, why hide the real manufacturer. Plus, in favor of this conspiracy theory is a very clean, refined taste, which you rarely see in Czechs. But the Lithuanian Volfas Engelman or Rinkuškiai, for example, are quite inherent.
Burg Graf Lager (Czech Republic?) – 5/10.5 Malt aroma. Dry and clean taste. A little floral, but few hops. The usual empty euro lager. Rating "C".
Burg Graf Wheat (Czech Republic?) – 5/11 There is some banana in the flavor, but that's about it. Dry, clean, watery flavor. In the aftertaste a bit of bitterness. Also depressing. Rating of "C".
Burg Graf Strong (Czech Republic?) – 7,3/14,3 A strong lager is surprisingly good (in its own style). First of all, the alcohol is well hidden and is not felt in the aroma or flavor. There are apricot notes in the aroma. The taste is sweet, without being overpowering. In the aftertaste, a little malt and bread. Rating of "C +".
Оценка
Дата
Пиво
Рейтинг